Car Accident Attorney in Bozeman, Montana
There were 39,508 fatal motor vehicle crashes in the United States in 2021 alone. 42,939 deaths resulted from these crashes. In Montana, there are 21.6 deaths per 100,000 people every year. This is almost twice the national average of 12.9 deaths per 100,000 people and is the fifth-highest death rate in the country per 100,000 people.
As is the case nationwide, car accidents occur in Montana's rural and urban areas. However, 76% of Montana's fatal car crashes occur in its rural areas, and only 23% occur in Montana's urban areas or an unreported location. Some of the common areas where car accidents occur are intersections and highways. Both residents of Montana and tourists visiting the state can find themselves involved in car accidents. 
Most people do not expect to be killed or suffer serious bodily injuries when they get in their cars to spend the day driving to a park or the mall. A car accident can occur in a matter of seconds, and most injured victims are not prepared for the high cost of medical treatment. Drivers and passengers may also experience post-traumatic stress disorder after a car accident. Families are often left in despair following the loss of a loved one.
Surviving car accident victims may have to spend months or years recovering from their physical injuries. Some victims must undergo surgery and a lengthy rehabilitation period to regain their health. These accident victims may be unable to return to work for long periods. Insurance companies often contact newly injured victims and grieving families and attempt to settle for pennies on the dollar compared to full and fair compensation. Injured victims and their families are left wondering what to do. Retaining an experienced Montana car accident law firm, like AFJ Law Firm PLLC, can help victims deal with the stress and anxiety caused by a car accident.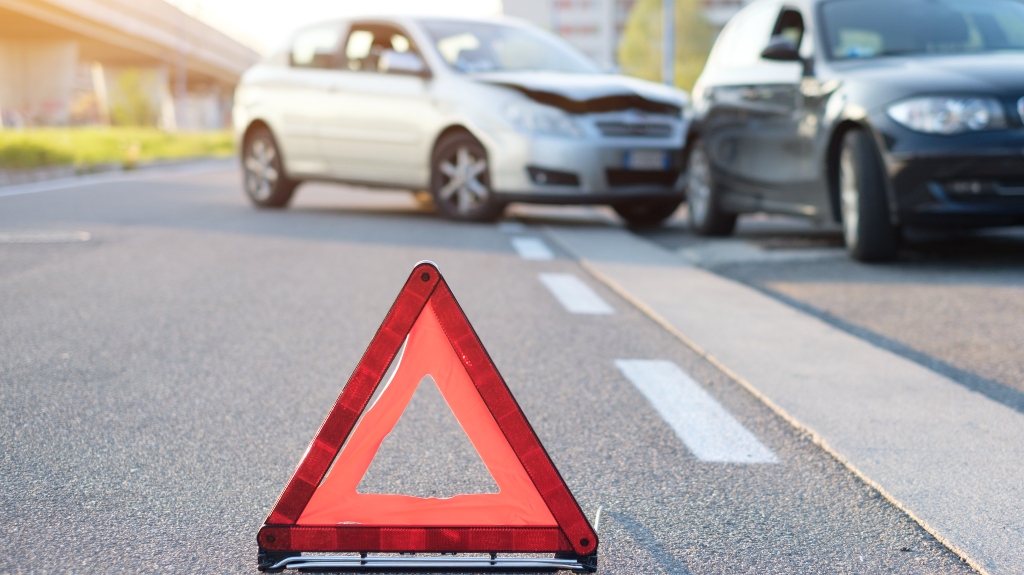 The Ways AFJ Law Firm Can Help You 
Speaking and hiring an experienced Montana car accident attorney and law firm, like AFJ Law Firm, can provide you with many benefits. The following are some of the ways we can help you: 
Helping you understand whether you have a viable car crash case
Helping you understand the full and fair value of your case
Providing you with guidance through every part of the claim and litigation process
Listening to you when you need to explain problems and complications you are suffering due to the car accident
Updating you about important phases of your car accident case 
Retaining an accident reconstruction expert to examine the cause of the car accident
Analyzing the evidence to create a strong case strategy
Speaking to medical specialists to ascertain the nature and scope of your injuries
Negotiate with insurance companies and pursue financial compensation for your injuries
Investigating Car Accidents in Montana
Insurance companies are interested in preserving as much profit as possible, and this means that insurance companies will often offer an unfairly low settlement amount at the outset of your car accident case. Insurance companies may perform an accident investigation, but their analyses are frequently biased and superficial. A Montana car accident attorney can find and hire an independent accident investigator to determine and show what happened. AFJ Law Firm knows and has worked with some of the nation's best car accident investigators. These investigators can find and preserve crucial evidence and statements needed to prove a car wreck case. This evidence and testimony may come from sources such as the following: 
Vehicle Black Boxes or Electronic Data Recorders
Law Enforcement and Other First Responders
Accident Reconstruction Experts 
You do not want the insurance companies to present a biased assessment of the car accident. AFJ Law Firm can help you understand your case and how you can stand up to the insurance companies and force them to pay full and fair compensation after a car wreck or other motor vehicle collision. 
Common Types of Car Accidents in Montana
Car accidents are not all the same. Some types of collisions are far more deadly and cause far more injuries than others. Motor vehicle versus motor vehicle collisions caused 63% of motor vehicle wreck injuries and 71% of injury-causing crashes. Collisions between motor vehicles accounted for approximately 43% of all fatal car crashes in 2021.
Some of the most common types of car accidents include the following: 
Angled collisions: Angled collisions account for approximately 33% of all motor vehicle versus motor vehicle crashes but 45.9% of all fatal motor vehicle versus motor vehicle crashes. Angled collisions occur when one vehicle strikes another somewhere between 90 degrees and 180 degrees. These are some of the most deadly collisions and cause the most crash-related deaths in the United States.
Head-on crashes: Head-on collisions account for approximately 3.9% of all motor vehicle versus motor vehicle crashes but 27.4% of all fatal motor vehicle versus motor vehicle crashes. Head-on collisions cause far more deaths than their frequency of occurrence.
Rear-end collisions: Rear-end collisions account for approximately 41.7% of all motor vehicle versus motor vehicle crashes but 18.5% of all fatal motor vehicle versus motor vehicle crashes. Rear-end collisions occur when a car strikes the back of a vehicle. Drivers who tailgate other cars may cause rear collisions. Also, distracted drivers who text and drive are more likely to cause rear-end crashes. 
Sideswipe accidents: Sideswipe collisions account for approximately 21.4% of all motor vehicle versus motor vehicle crashes but 8% of all fatal motor vehicle versus motor vehicle crashes. Sideswipe accidents occur when a vehicle's right or left side strikes another vehicle's left or right side. These accidents often happen on interstates, highways, and at intersections.