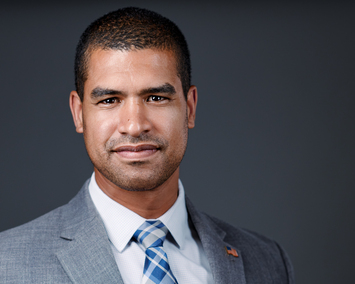 Biography
As lead counsel, Anthony has recovered over twenty million dollars on behalf of clients and has assisted in the recovery of tens of millions more. Unlike many trial lawyers, Anthony has also successfully fought to obtain injunctive relief that protects Montanans and the community and creates potential criminal sanctions for wrongdoers who violate the injunction. In 2022, Anthony was lead counsel in the Ochsenbein v. Temp Right Inc. trial – which resulted in the largest known motorcycle accident verdict in Montana history.
Anthony is a fifth-generation Montanan with deep roots in central Montana. Anthony graduated with honors from Montana State University – Bozeman before attending the University of Montana School of Law. While in law school, Anthony's achievements and abilities were recognized by the faculty, his peers, and the judiciary. Anthony's law school peers chose him to be the student body president in his 2L and 3L years – a rare honor and the only known occurrence of this in the law school's history. The law school dean later selected Anthony for the Dean's Leadership Award. The Honorable Justice Brian Morris hired Anthony to be a Montana Supreme Court Clerk after a highly competitive application process involving applicants from around the country. Anthony clerked for Justice Morris and the Montana Supreme Court after graduating from law school.
After finishing his clerkship, Anthony joined a well-established Bozeman, MT personal injury firm in 2013, where he later became a partner. In 2018, Anthony was awarded the Montana Trial Lawyers Outstanding New Lawyer Award for his work and dedication to clients. Anthony would go on that year to be named to the National Trial Lawyers Top 40 Under 40.
In 2021, Anthony founded AFJ Law Firm PLLC. AFJ Law Firm is a personal injury and insurance coverage law firm focused on helping people who have been unjustly harmed by another's actions or improperly denied coverage by an insurance company. AFJ Law Firm fights for clients and is dedicated to holding responsible those who hurt others and seek to avoid accountability.
In 2023, Anthony was named to the National Trial Lawyers Top 100 Trial Lawyers list. In 2023, Anthony was selected by Best Lawyers and will be recognized by the organization starting in 2024.
Anthony prides himself in representing and standing up for those harmed by the more powerful (who are usually insured by some of the world's largest insurance companies and defended by some of Montana's and the nation's largest law firms). Anthony represents clients in Bozeman and throughout Montana in practice areas that include catastrophic injuries, auto accidents, class actions, consumer protection law, motorcycle accidents, semi-truck accidents, insurance coverage litigation, insurance bad faith, premises liability, product liability (defective and dangerous products), and workers' compensation.