Personal Injury Law and Insurance Coverage Law Frequently Asked Questions (FAQs)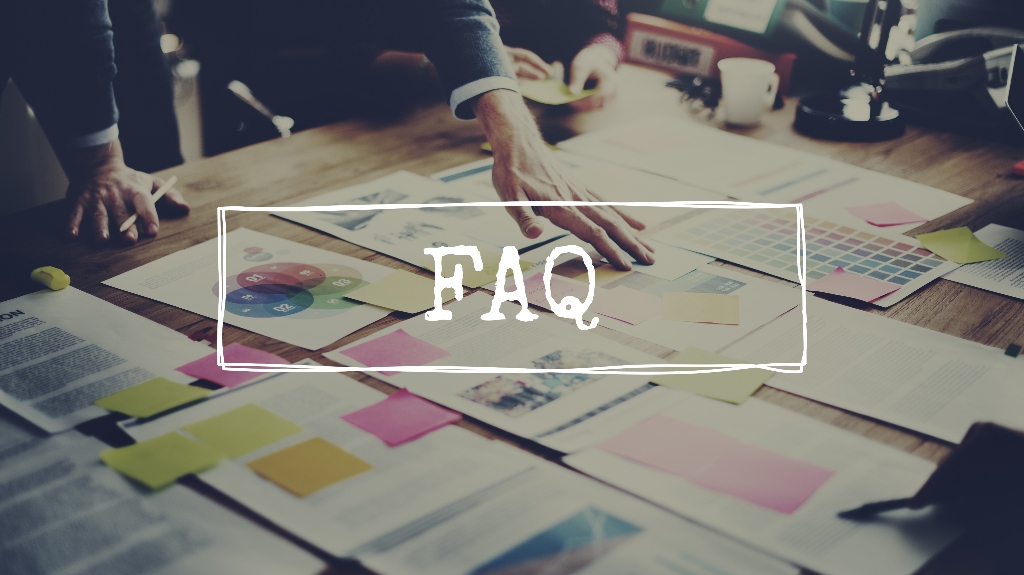 Do you have questions about personal injury law and hiring a Montana accident attorney? You probably never expected to be forced to cope with a severe injury or death that is caused by another's carelessness, negligence, or malice. It is natural to have questions about what to do after being injured or after someone you care about is killed or injured. You have taken the first step by seeking more information about hiring a lawyer. Below are some of the common questions potential new clients regularly ask and that you may have.
Personal injury law is a type of civil law involving claims and lawsuits by a claimant against those who have carelessly, negligently, or maliciously harmed another and that person's insurance company. The at-fault person is called the defendant or tortfeasor. In personal injury civil litigation, the person bringing the lawsuit is the plaintiff. The plaintiff is usually an injured person (or persons) or, in wrongful death and survivorship cases, the personal representative and wrongful death claimants.
While wrongful death and survivorship cases are sometimes referred to separately from personal injury cases, they are still handled by personal injury attorneys. Similarly, wrongful death and survivorship attorneys are a type of personal injury attorney – as are car accident lawyers, commercial truck accident lawyers, motorcycle accident lawyers, defective products liability lawyers, bicycle accident lawyers, and similar injury-focused attorneys. Ideally, an attorney handling each of these types of cases has experience within that field and has previously dealt with those types of cases.
Insurance companies are involved in almost every case. These insurance companies insure the defendant and are responsible for paying for a settlement or judgment against the defendant (sometimes up to a certain amount) and hiring the insurance defense attorneys who represent the defendant. The defendant is the person who is normally named in the lawsuit or claim. However, under the terms of most consumer insurance policies, it is the insurance company that contractually has the right to decide whether to settle the case and for what amount. Despite this, most juries are never told the insurance company exists or that the insurance company is the one who will be paying for any recovery against the defendant. But in personal injury claims and lawsuits, the insurance company is usually the one deciding whether the Defendant settles or the case goes to trial.
Generally, a personal injury lawyer represents the plaintiff (or plaintiffs) against the defendant (or defendants), the defendant's insurance company, and the defendant's and insurance company's lawyers. A personal injury lawyer fights to obtain full and fair compensation for their client. This compensation helps pay for medical bills, lost wages, pain and suffering, and other losses caused by mental and physical injury suffered as a result of the crash or incident.
Another goal is to make the insurance company hear the client and their story and take accountability for the harm they and their insured have negligently or otherwise caused the client. If you are an accident victim, you are a victim. You have a right to your voice and to have your story heard. Too often, insurance companies simply try to turn a blind eye to the injuries they and their insured have caused. A Montana law firm, like AFJ Law Firm, can make them hear you and hold them accountable for what they have done.
A third goal of AFJ Law Firm and the kind of clients we work with is to protect the community from the negligence and recklessness of others. For many of our clients, this is their primary motive in bringing a personal injury lawsuit. This is a critically important goal at AFJ Law Firm and choosing clients who share in this goal is one of the criteria we consider when deciding whether to represent a client in their personal injury case. The people of Bozeman, MT community, and the Montana community at large, deserve more than to be subjected to the carelessness, negligence, and malice of others.
The are significant advantages to hiring a personal injury lawyer earlier in the process. These include:
An experienced attorney or personal injury firm will handle the insurance company for you, so you do not have to keep contacting them or talking with them if they call you;
An experienced attorney or personal injury firm can guide you through the complex claims and litigation process;
Hiring a personal injury attorney means you will not have to do the investigation work to work up the case;
Hiring a personal injury lawyer creates an attorney-client relationship where you can speak freely with the attorney about your case and ask questions without them being used against you later by the insurance company;
The earlier you hire a personal injury attorney, the earlier you can focus on healing, not dealing with an adverse insurance company; and
Hiring an experienced attorney or personal injury gives you piece of mind.
Initially, most personal injury matters start out as claims to the insurance company and that are handled by the insurance company's adjusters. These adjusters are too often from out of state and unfamiliar with Montana law, Montana courts, and Montana in general.
Insurance adjusters and agents are generally incentivized to pay as little as possible and they often treat plaintiffs as mere numbers, not people. These adjusters often do not take claims seriously until a plaintiff has retained an attorney to represent the plaintiff. If insurance companies and insurance adjusters paid full and fair compensation to unrepresented clients, as they should, there would be little need for plaintiffs attorneys to ever get involved in a case. Rarely, however, does this seem to happen. Much more often, a Plaintiff lawyer must be hired for the injured party or those who care about them to get the full and fair compensation they deserve.
If the claim cannot be resolved for full and just compensation through the adjuster, then a plaintiff's attorney should file an action and start a lawsuit against the defendant. The case will be against the defendant even when the insurance company has the contractual right under the defendant's insurance policy to decide whether to settle the case or not.
The plaintiff's attorney will continue to represent the plaintiff in litigation. Once in litigation, the process becomes more formalized and complex. This is generally the first time a judge will become involved in the case. The matter will be governed by criteria set forth in the Montana Rules of Civil Procedure or the Federal Rules of Civil Procedure. The parties will go through a discovery process, and, ultimately, mediation will almost always be held as a prerequisite to trial.
Most personal injury cases do not go to trial. However, if the parties cannot resolve the case at mediation, the case will go to trial. The plaintiff's attorney will represent the plaintiff and the claim at trial. These trials are very formal, and the setting is similar to the courtrooms that are shown on television. This may be the only thing about civil litigation that looks like what is shown on television.
Once at trial, it will be up to the jury to decide the facts of the case, to determine whether they find the defendant liable, and to determine the amount of damages it takes to fully and fairly compensate the plaintiff for what they went through. In Montana, if the jury finds the defendant acted with actual malice or actual fraud, they may also impose punitive damages against the defendant. These punitive damages are aimed to punish the defendant and deter future similar conduct.
AFJ Law Firm takes personal injury cases on a contingency fee basis. In general, this means you do not pay us if we do not get a recovery for you. Contingency fee cases are not billed by the hour; they are billed by the outcome. We believe contingency fee structures are the best fee payment structures, largely because they ensure that our client's interests and our interests are aligned. We do not create work so that we can bill.
In representing you, there will be costs that are incurred in the case. These costs are almost always advanced by the firm and only recuperated from a recovery that is made on the client's behalf. This is the risk we take in representing you and taking your case on a contingency fee basis.
This is an absolutely reasonable question for an accident victim to have. After all, people need to know if their case can cover their medical bills and health care expenses, cover their lost wages, and otherwise compensate them for what they are being forced to go through by no fault of their own.
There are some indications early of the value of a personal injury case. The amount of compensation needed to fully and fairly compensate someone for an injury or damage generally increases with the severity of the injuries. The type and extent of injuries and how the injuries and harms have impacted an accident victim and their loved ones are all considered in valuing a case.
That being said, it is impossible to know exactly what a case is worth from an initial consultation or at the infancy of a case. Red flags should go up from anyone who tells you otherwise. Also, you will sometimes see on the internet multiplier statements such as the value of a case is worth three times the medical bills or something to that effect. Do not be fooled. If damages were this easy to calculate, there would be a lot less litigation. Moreover, while there may be a way to calculate some multiplier by using past results, the fact of the matter is each case is unique. While analyzing 100,000 auto accident cases would give an average or mean, the median would likely be far different, the mode would likely be far different, and the would likely be large numbers of cases that are fractions or the mean and large numbers of cases that are many multitudes of the mean or average.
Only through a detailed understanding of your case and the defendant's defenses can an experienced trial attorney start to accurately calculate damages with any measure of certainty. Most experienced personal injury attorneys will tell you this. What can be said is that if an experienced trial attorney or personal injury firm, like AFJ Law Firm, takes your case, they see a case that is worth pursuing. This includes regarding the amount of damages.
The value of your case is a topic you can and should feel comfortable raising with your attorney. Understand though, that a precise determination will take some time to calculate and will be based on the facts, law, and unique aspects of your case. These will not all be known until the case has developed.
AFJ Law Firm is a personal injury and insurance coverage law firm only. We are experienced in representing accident and physical, mental, and financial injury victims and that is what we do. We do not dabble in personal injury, it is our focus.
AFJ Law Firm founder, Anthony Jackson, has recovered over twenty million dollars on behalf of his personal injury clients in the last decade alone. While there are other firms who may boast higher recovery amounts, those amounts are often attributable to attorneys who have retired, are virtually retired, are no longer at the firm, or most certainly will have no involvement in your case.
There are at least a handful of good Montana personal injury lawyers and Montana personal injury law firms. The question is, are they the right fit for you? At AFJ Law Firm, we strive to be the best attorneys for our clients and the cases we choose to take on. We seek to represent real people, with real injuries and problems, and to get real results. We only take a small portion of the clients who contact us.
In choosing a personal injury law firm, it is important that the firm and the client are a good fit. One of the things you should look for in your initial call is whether the firm listens to you, tries to provide value to you, and answers your questions even before you have hired them. Do you speak with a lawyer, or a call center or staff person who repeatedly says "I'm not a lawyer. I can't give legal advice." At AFJ Law Firm, we try to provide value to every potential new client, even before they have hired us and even if we are not taking their case. When someone has been made a personal injury victim by no fault of their own, helping them out is something we want to do. We pride ourselves in repeatedly being told that we were picked because even before the client had hired us we tried to help them and not just treat them like someone who was wasting their time.
Another important thing to consider in whether a firm is a good fit for you is how they communicate. Do they communicate in a way that is informative and helpful for you? Any lawyer with a year of law school or more can use complex legal terminology that leaves a non-lawyer feeling confused, overwhelmed, and uninformed. At AFJ Law Firm, we will try to take the complexity of the law and make it understandable to our clients. After all, we pride ourselves in working with real people – not large corporations and companies.
At AFJ Law Firm, we try to be straightforward, direct, and fully honest with our clients and potential clients when talking with them about their cases. This is not for everyone. There are people who prefer a less direct approach and who do not want to hear the truth about the potential value of a case or hurdles to recovery in a case. That is fine, but if you prefer a less direct approach, AFJ Law Firm will not have the right communication style for you.
You should also consider the firm's connections to Montana. We believe the importance of this cannot be overstated. Firms need to be able and willing to litigate cases in order to get full and fair compensation for their clients. Even if the case settles before litigation, the insurance company needs to know that the firm is fully capable of litigating the matter and taking it to trial if necessary. Litigation will occur in a Montana courtroom, with a Montana judge, and, if tried, with a Montana jury. We believe strongly that a Montana law firm, like AFJ Law Firm, will be in the best position to get you full and fair compensation for your Montana personal injury case.
We have over a decade of experience actively representing clients in Montana litigation. We know Montana judges and Montana Courts. We are tied into the Montana community. We are not a firm with the name of an essentially retired attorney who will never see your case. And we are not a firm that is so large, unaware, and overburdened with cases that we view clients as inventory. We are a small Bozeman, Montana-based law firm that is selective in our case selection. We are small enough to give you the personal representation you deserve and experienced and driven enough to get you the full and fair compensation that you are entitled to.
An attorney must be licensed to practice in Montana to bring a case here. If they are not licensed in Montana and still want to bring a case, they have to associate with a Montana-licensed licensed lawyer.
AFJ Law Firm attorney, Anthony Jackson, is licensed to practice in the Montana state and federal Courts, as well as the Ninth Circuit Federal Court of Appeals. AFJ Law Firm has clients throughout Montana and can represent you in your Montana case regardless of whether you were injured in Bozeman, Billings, Great Falls, Missoula, Belgrade, Kalispell, or anywhere else in Montana's 56 counties.
While you can represent yourself, provided you are only representing an individual and not another kind of entity, we would not recommend it if a law firm like AFJ Law Firm is willing to take your case. They will have trained lawyers against you if the case is filed. You need an attorney who knows what they are doing and the strategies and tactics these insurance defense attorneys and insurance companies will employ.
In the end, the cost of the attorney is highly likely to more than pay for itself. After a decade of doing personal injury work, we have not seen a single case where we were not able to recover more for a client than the insurance company had offered before our involvement – even after accounting for attorney fees. While past results cannot assure future performance, we will fight tirelessly to make sure that hiring us pays off for you in obtaining full and fair compensation for your case.
There are many nuances to personal injury cases. For instance, each type of motor vehicle accident has unique issues and potential pitfalls. Motorcycle injury cases often have different issues than car accident cases or trucking cases. However, the concept of negligence underlies the majority of Montana personal injury lawsuits and claims.
Negligence is defined under the Montana Pattern Jury Instructions (2d). The instruction explains: "Every person is responsible for injury to the person [or property] of another, caused by his/her negligence. Negligence is the failure to use reasonable care. Negligence may consist of action or inaction. A person is negligent if he/she fails to act as an ordinarily prudent person would act under the circumstances."
There are four elements to establish negligence:
(1) Duty;
(2) Breach;
(3) Cause; and
(4) Damages.
Duty is a question of law and is addressed by the Court, not the jury. In Montana, a person has a duty to act as an ordinarily prudent person would act under the circumstances.
Breach is the failure or choice not to act as an ordinarily prudent person would act under the circumstances. Breach is generally a question of fact for the jury.
Cause is somewhat dependent on factors that exceed the scope of this writing. However, in most personal injury cases the Montana Pattern Jury Instructions (2d) explains that "The defendant's conduct is a cause of the plaintiff's (injury/death/damage) if it is a substantial factor in bringing it about." Cause is generally a question of fact for the jury.
Damages are dependent on the type and facts of the lawsuit. Damages may include recovery of medical bills and other health care and medical expenses, past lost earning capacity, future lost earning capacity, mental and physical pain and suffering, mental and emotional distress, the reasonable value of services lost, loss of established course of life, burial expenses, wrongful death damages, and survivorship damages.
A plaintiff must establish all four negligence elements to recover in a negligence-based personal injury trial and to evidence entitlement to compensation in a personal injury claim or litigation.
In addition to negligence, personal injury cases can involve strict liability, negligence per se (which speaks to the first and second elements above and involves a defendant's violation of a statute or law), and intentional torts.
Each case presents its own unique issues and challenges. Contact AFJ Law Firm today to discuss your personal injury or insurance dispute case.
Various events may lead to personal injury cases. These include:
Car Accidents or other Auto Accidents;
Bicycle Accidents;
Others' Acts Resulting in Catastrophic Injury;
Commercial Trucking, Semi-Truck, and Other Commercial Motor Vehicle Accidents;
Dog Bites;
Motorcycle Accidents;
Other Motor Vehicle Accidents;
Pedestrian Accidents;
Products Liability and Defective Products;
Wrongful Death Claims; and
Survivorship Lawsuits.
AFJ Law Firm provides legal services to accident victims who have been injured in the above types of cases and in other personal injury matters as well.
Various injuries may lead to personal injury claims and cases. These include:
Wrongful death;
Brain Injury;
Broken bones;
Skull fracture;
Amputation;
Burn injury;
Drownings;
Neurological damage;
Movement disorders;
Blunt force trauma;
Spine fractures and injury;
Disfigurement;
Paralysis;
Pulmonary embolism;
Skin tearing and puncture;
Anoxia; and
Animal attacks.
An insurance policy by itself is little more than a piece of paper and a promise. The promise is that the insurance company will do what it collected premiums to do in the event of a covered occurrence. Too often, insurance companies fail to keep their end of the promises, acting more like premium collectors than insurance companies.
Various events may lead to insurance claims and ligation. These include:
Insurance Bad Faith
Insurance Coverage Disputes
Insurer Breach of the Duty to Settle
Insurer Breach of the Duty to Defend
AFJ Law firm provides legal services to insureds and beneficiaries who have been harmed when an insurance company chooses not to do what it is legally required to do. AFJ Law Firm provides legal services to those who have been injured in the above type of cases and in other insurance claims and litigation as well.
If you are here, you are on the right track. Contact us today for your free consultation. After discussing the case, we may ask you to come to AFJ Law Firm's law office on West Lamme in Bozeman, MT, or set a Zoom call to further discuss your matter. Even if we do not take your case, we will try to provide some value and give you some direction on what you can do next. Either way, it is a win-win situation for you.
We want to help you – whether you need a car accident lawyer, motorcycle accident lawyer, commercial motor vehicle lawyer, bad faith insurance lawyer, or have another type of personal injury claim or insurance dispute.
Contact AFJ Law Firm today. We are your Montana injury law firm.